-
Gems of wisdom from Tiwa herself.
Following the absolutely crazy wild success of the first part in my 'Advice' series, Simi's
6 Dating Rules for Men, I have received a slew of messages asking for yet another episode in the series.
I am overwhelmed by your interest in these, and I'll try to deliver new ones at least once a week God willing.
Today, I turned my head to self-proclaimed Africa's #1 bad girl, singer-songwriter, Tiwa Savage, to see what her thoughts on dating have been.
As expected, the queen of Nigerian pop music did not disappoint, and over the years, she has given some very interesting pieces of advice to we the masses.
I have picked 7 that I think are the most interesting ones, and so without further ado, let's jump right in!
Seven.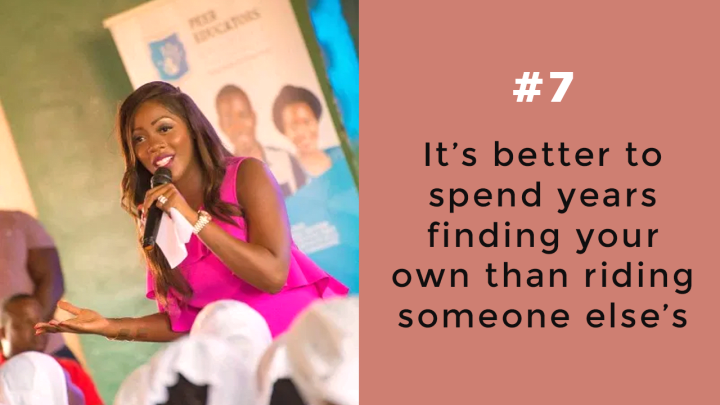 Tiwa Savage earlier this year took to Instagram to post a fire picture with a caption that spoke volumes. She wrote in the caption:
It's better to spend years finding your own than riding someone else's
While some people think it's about focusing on your own hustle instead of chasing another person's, others took it to mean people in relationships should be patient when it comes to finding their own. It's better to be patient than to take what is meant for somebody else.
Either way you look at it, it is solid advice!
Six.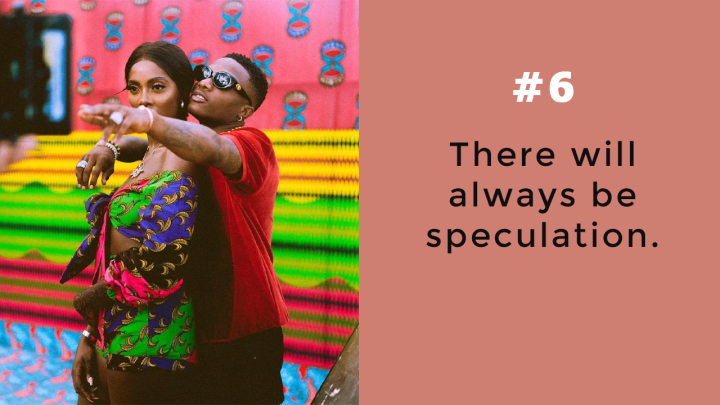 Following a very public breakup and an extremely revealing interview with Pulse TV about her marriage, it seems Tiwa Savage might have learned a thing or two about dating in the public eye.
Opening up about what she considers her biggest failure, she said:
My biggest failure was exposing my private life too much. There will always be speculation, but by addressing it, you are adding more fuel to the fire. I now choose not to address anything.
Five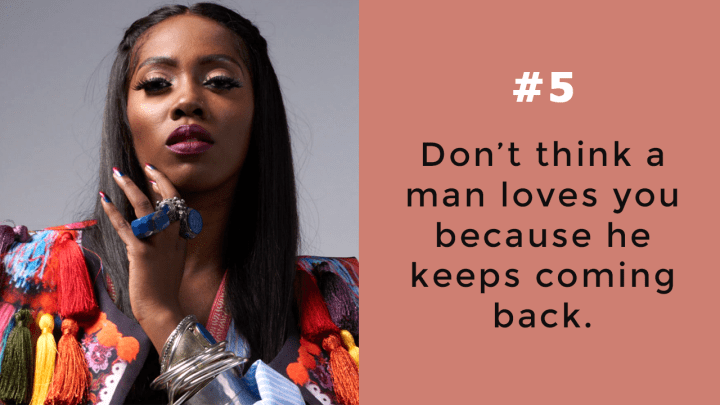 In yet another one of Tiwa's very candid Instagram posts, the songstress wrote this very interesting and thought-provoking piece. She said:
Don't ever think a man loves you because he keeps coming back. That man loves the power he has over you. He knows you'll take him back.
What do you think? Do you agree?
Four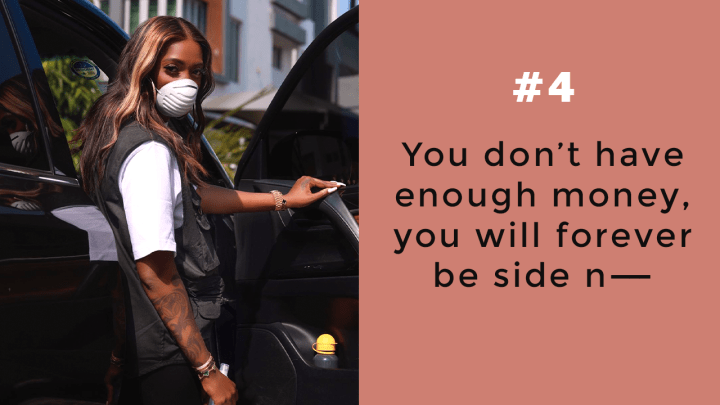 In a cheeky Instagram story Tiwa posted about her friend, she wrote as a caption:
I would marry you but you don't have enough money. So you'll forever be my side n—-.
Although the caption was obviously made in good jest, many people still took it as Tiwa saying she won't be with someone who doesn't have money which she has in fact said in the past, saying that:
I'd rather someone who works. I don't want to be the only person bringing money in the house.
Honestly, I think it's a fair point. I think when two people enter into a relationship, it is on both parties to make sure they're contributing to the relationship.
Three.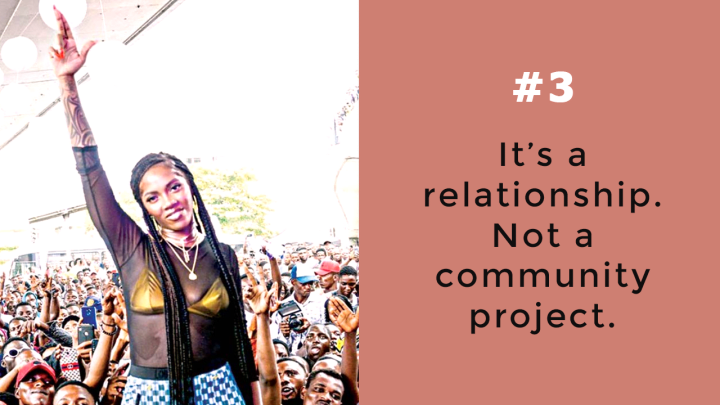 When the music video of Wizkid's Fever dropped, Nigerians everywhere were surprised to see Tiwa Savage playing the role of video vixen. The video very quickly got very hot and very steamy, and all around the country, rumors and speculations, as well as a lot of criticism about their relationship started swirling around.
In response to all of this, Tiwa Savage wrote on her Instagram story:
Your relationship doesn't need to make sense to anyone, except you and your partner. It's a relationship. Not a community project.
Two.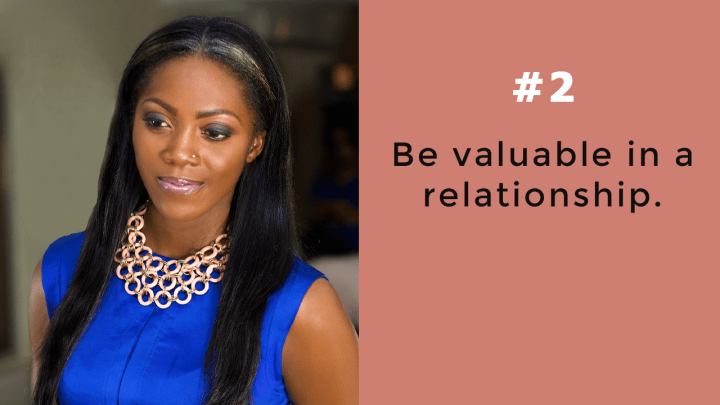 Going off the #4 point about bringing value to a relationship, Tiwa Savage had some very interesting words which she took to Instagram to share. She said:
If we remove sex from relationship you will discover that most of we ladies have nothing to offer in relationships, search your conscience, what else do you offer aside from sex?

Remove money from a relationship and you will discover that over 90% of ladies won't see a reason to be in a relationship.

We want our men to take care of us but we add no value to their life other than sex and troubles.

Lets change our mindset, lets learn to be valuable in a relationship. lets pray for them while they are down. Motivate them to hustle harder, give them listening ears.
That's a lot to chew. Do you agree? What do you think?
One.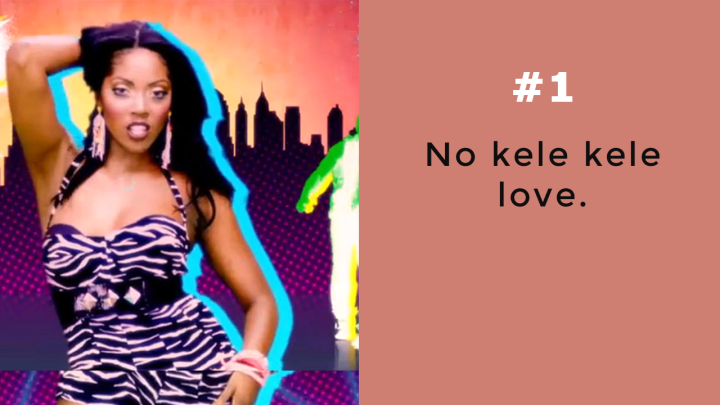 Starting from the first day we ever saw Tiwa Savage, she has been dropping bombs of wisdom, and her first lesson was in her debut single, Kele Kele Love.
Kele Kele for non-Yoruba folks means "backyard" and so when she says she wants no kele kele love, it means, she doesn't want Backyard Love.
She wants a love that can be open, shouted from the rooftops, not one where both people have to be sneaking and hiding.
In her own words, some of the lyrics:
You only want to see me after hours

I ain't gon' be your undercover lover

Don't private call me no don't even bother yeah

Till you shout from the roof that I'm your lover.
It's a song that not only teaches, but also slaps HARD! Get into it.
That's All!