Brethren let us not hate this man called Solomon but let us excise our perfect love on him .That is how repentance comes to some people's life . Heaven rejoice when one repent and accept his kingdom culture.
it's like.the only thing you are good about it's to dig people information ?how is it your problem, every man of God you know, you call them.fake
them.tell is who are real...can't you just mind your business, is it your anointing they are using !
The only advice I have for you, sir, please subscribe to Emanuel TV. Sit down and watch some of his miracle services and see some creative miracles. Then you should come and share with us the mysteries behind them.
People tend to forget that Solomon makes a living through this YouTube of exposing people, even if a person was called by God, but just because he wants to keep all stories interesting and good he continue getting stories to boost the channel.
After this T.B. Joshua story, another one will come.
However what happens after life to all these pastors being exposed or condoned on your channel is between God and them.
You have done your part by calling them out and asking them to repent, but speaking bad or rejoicing over the dead is not a solution brother, heal n move from this.👑🙏"said a Facebook followers
Source
https://m.facebook.com/story.php?story_fbid=10159580607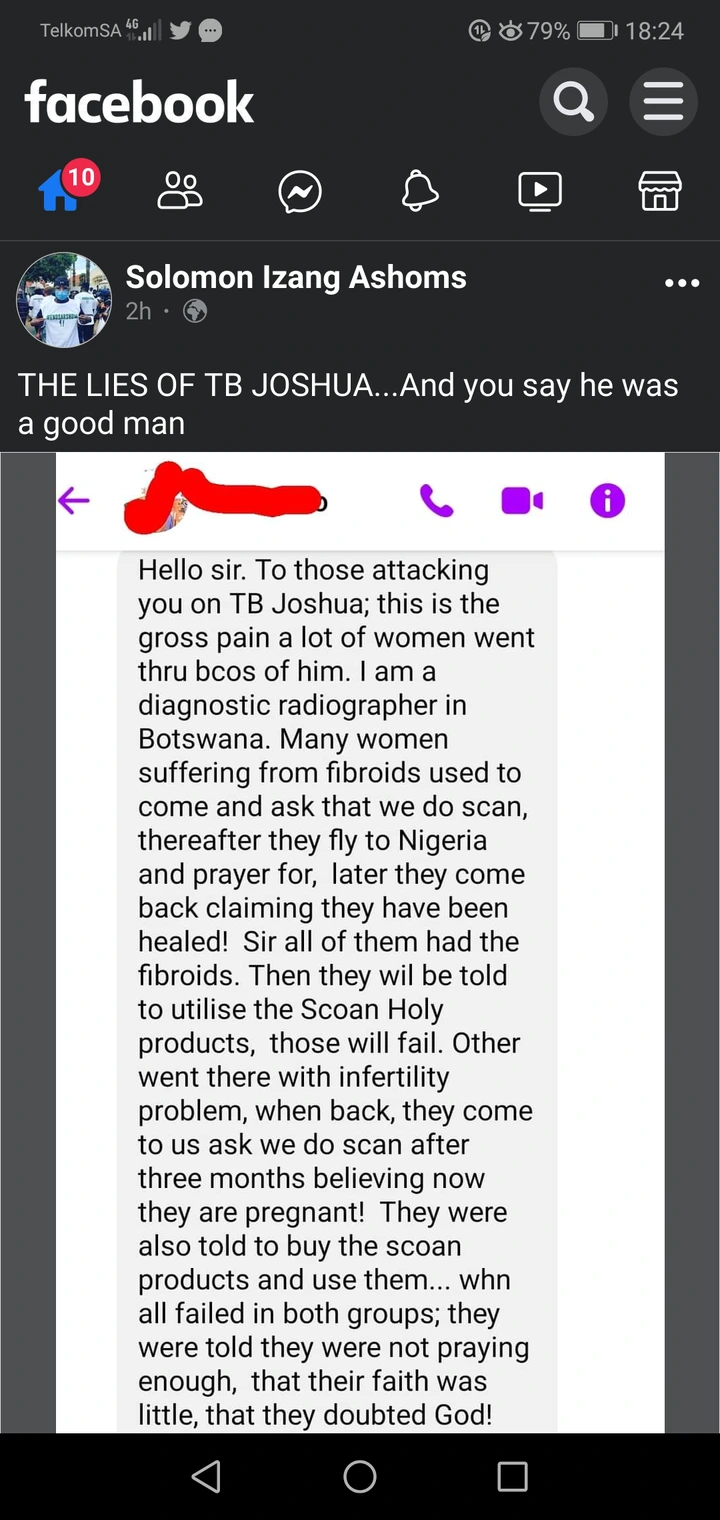 https://m.facebook.com/story.php?story_fbid=10159580607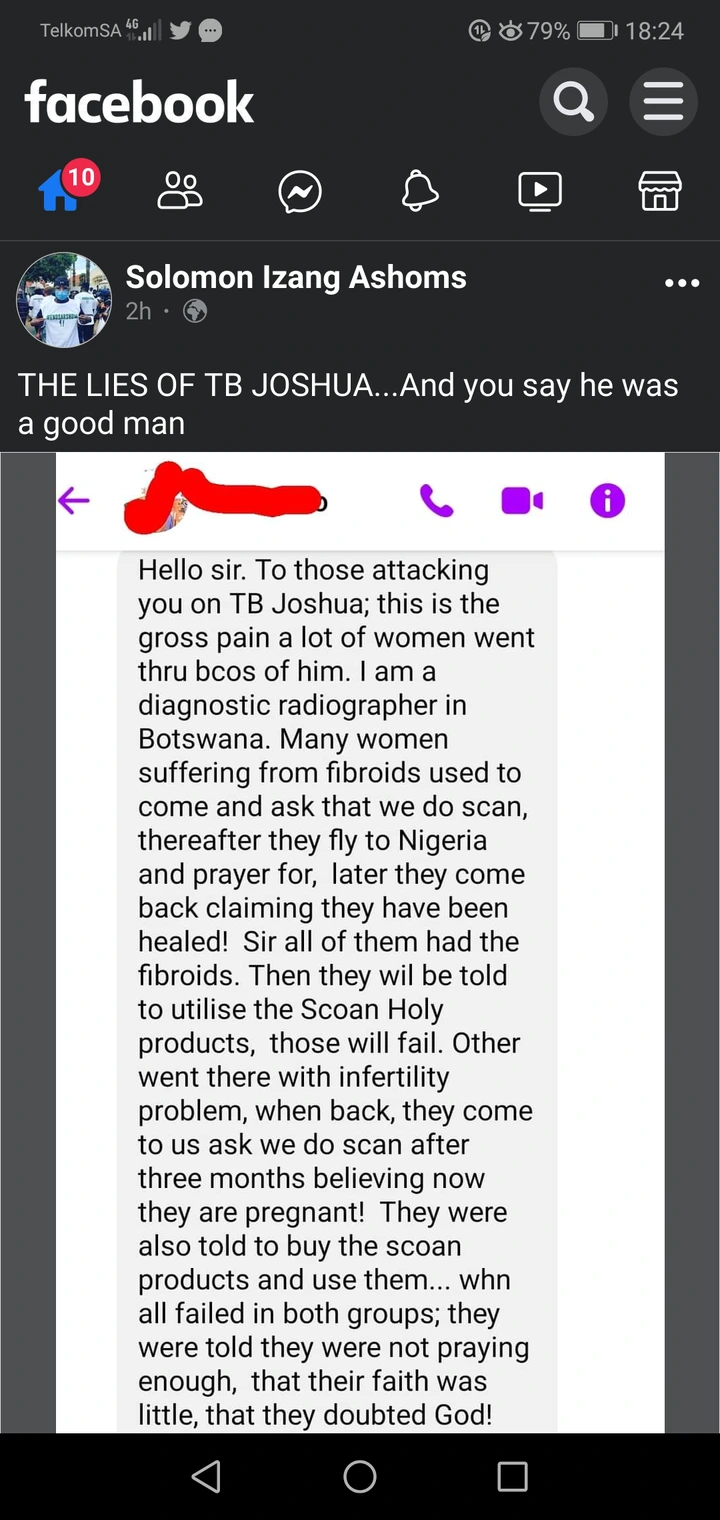 6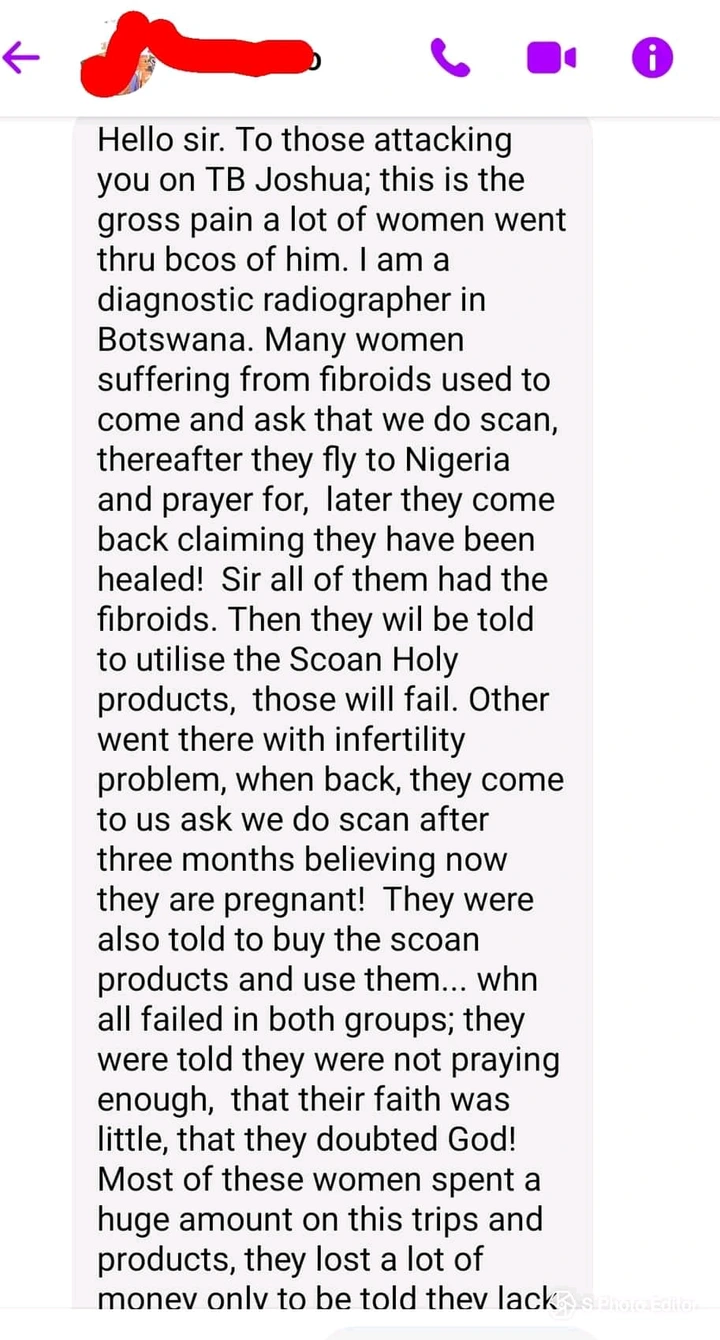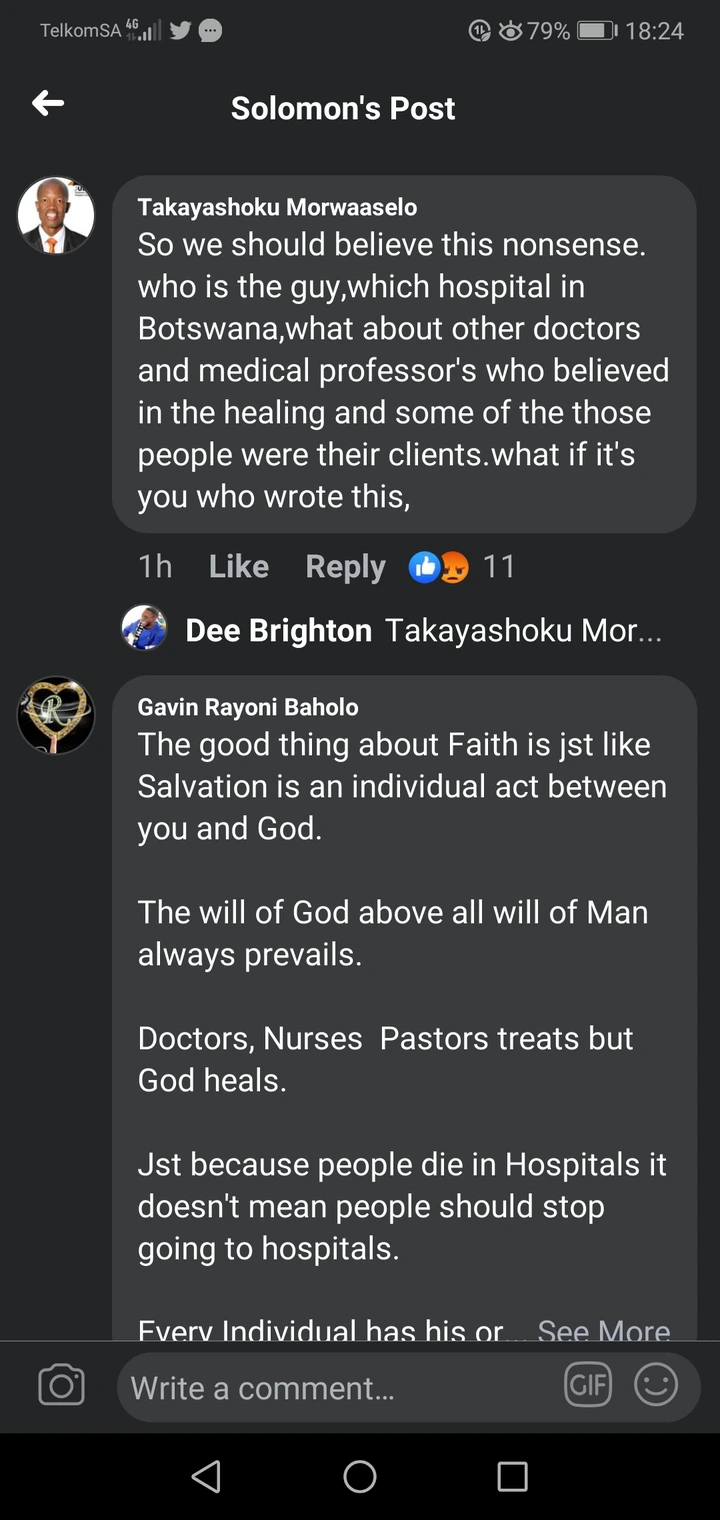 86639&id=561096638
Content created and supplied by: Iluh (via
Opera News
)
CLICK HERE TO FOLLOWS US ON GOOGLE NEWS AND GET QUICK UPDATE DAILY