Whistleblower Frances Haugen came to the Senate on Tuesday with a message about Facebook and its leaders: Don't trust them.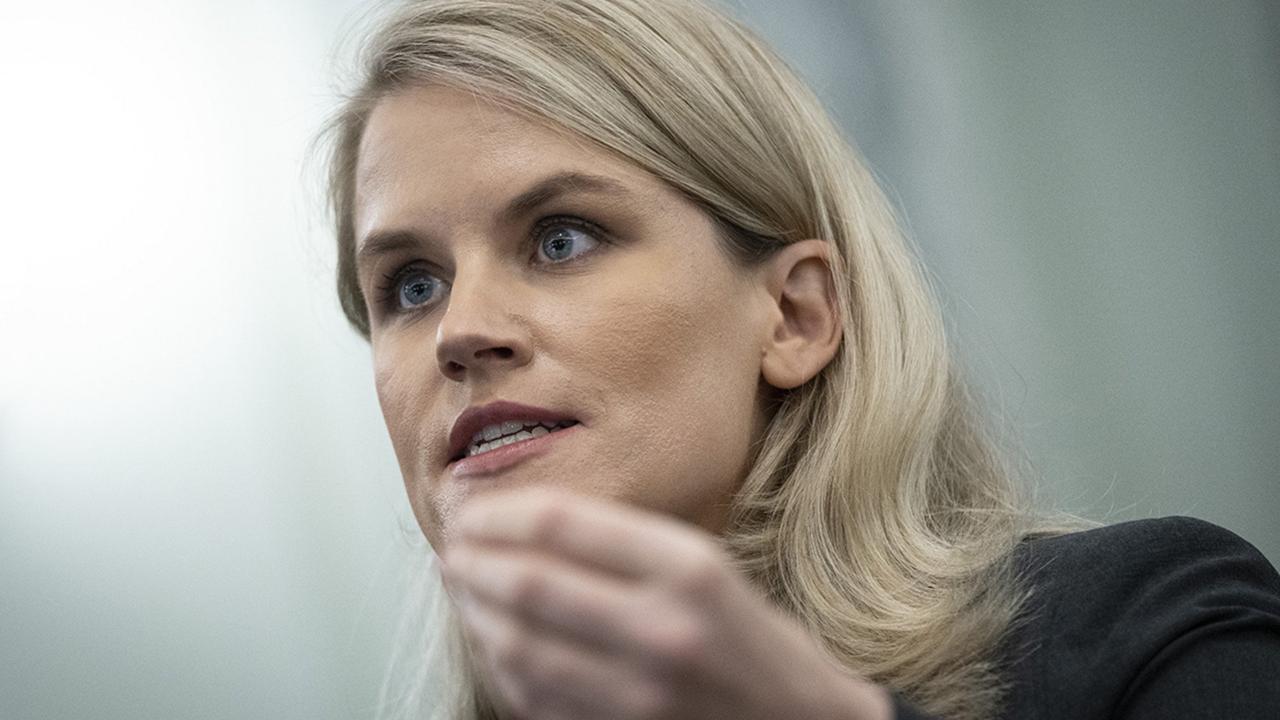 Former Facebook employee Frances Haugen says the world's largest social network has "put their astronomical profits before people." Former Facebook employee and whistleblower Frances Haugen testifies Tuesday during a SenateCommerce Committee hearing on Capitol Hill.
She and a series of lawmakers of both parties likened Facebook's behavior to that of the tobacco industry — which persisted for decades in denying that cigarettes were addictive and deadly. She said Facebook's failure to devote more resources to preventing foreign adversaries from using the platform in troubling ways poses a threat to U.S. national security, adding that "I'm speaking to other parts of Congress about that."
"I have strong national security concerns about how Facebook operates today," Haugen said.
Haugen's other message: Washington must act.
"I am here today because I believe Facebook's products harm children, stoke division and weaken our democracy," Haugen said, two days after going public in a "60 Minutes" interview. "The company's leadership knows how to make Facebook and Instagram safer, but won't make the necessary changes because they have put their astronomical profits before people. Congressional action is needed. They won't solve this crisis without your help.".
The Senate hearing comes three weeks after The Wall Street Journal began publishing stories based on troves of documents gathered by Haugen, who has also provided information to the Securities and Exchange Commission. The disclosures included the fact that researchers at Instagram, which Facebook owns, knew their app was worsening teenagers' body images and mental health, even as the company publicly downplayed these effects.
During her nearly two years with the company, Haugen was a product manager on Facebook's Civic Integrity team, where she worked to prevent election interference and misinformation. She resigned from Facebook in April and left the company officially in May, taking thousands of pages of internal documents.
Facebook has contended that news coverage of Haugen's disclosures mischaracterizes the company's internal research, and company spokesperson Andy Stone argued Tuesday that the whistleblower is not an expert in one of the main topics she's testifying about.
"Just pointing out the fact that @FrancesHaugen did not work on child safety or Instagram or research these issues and has no direct knowledge of the topic from her work at Facebook," Stone tweeted.
Here are some of the key moments from Haugen's testimony before the Senate Commerce consumer protection subcommittee:
Whistleblower: 'Facebook has not earned our trust'
Haugen said the "crisis" at Facebook calls for action by Washington.
And she urged lawmakers to not trust the public assurances that Zuckerberg and other Facebook executives offer about the inner workings of the company's highly guarded algorithms.
"Facebook wants to trick you into thinking that privacy protections or changes to Section 230 will be sufficient," Haugen said, referring to a 1996 liability law that protects major tech companies from many lawsuits over content decisions. "While important, these will not get to the core of the issue — which is that no one truly understands the destructive choices made by Facebook except Facebook. We can afford nothing less than full transparency."
Expect to hear a lot more from Haugen
Haugen is slated to testify to the U.K. parliament in the coming weeks, and her remarks Tuesday suggest she is communicating with other bodies in Congress.
She did not specify who in Congress she may be speaking to. But House Intelligence Chair Adam Schiff (D-Calif.) had said Monday that the congressional committee investigating the Jan. 6 assault on the Capitol should hear from Haugen on Facebook's decision to disband her civic integrity team and turned off certain safeguards after the 2020 presidential election.